Mandrel Construction Company was founded in July 2005 by B. Robin Eglin and Lawrence J. Grabovski with a mission to provide exceptional construction services for a wide variety of clients. Mandrel Construction Company's Corporate Philosophy is based solely on three essential traits – honorable customer service, trusting working partnerships and admirable results.
We are committed to honesty and fairness when dealing with our customers and to building strong, mutually trusting relationships. And, results are our specialty. We skillfully develop a focused project plan, we engage clients input and embrace their interests, and the result is simple – success.
We at Mandrel will always strive to exceed customer expectations while providing overall project excellence. These traits have been the cornerstone of our business and have branded Mandrel as the thriving construction company in the region.
X
B. Robin Eglin
Co-owner
---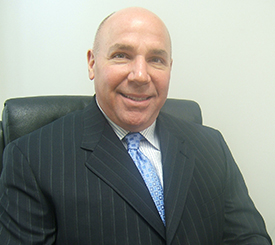 Mr. Eglin is President and CEO of OmniVest Properties Management, LLC and Co-owner of Mandrel Construction, Inc. With over 30 years of expertise in real estate development, finance, and management, Mr. Eglin combines his vast experience with his construction management knowledge in order to bring a unique, multifaceted, and comprehensive approach to the construction industry.
Graduating from New York University in 1978, Mr. Eglin began his career in commercial real estate. He developed 16 Jiffy Lube facilities nationwide and a variety of multi-story parking garages for Bally's Park Place Casino Hotel, Hyatt Regency Hotels, Omni International Resorts, and Barnett and Flagship Banks, just to name a few. He then began to focus his vast experience in the for-profit and non-profit education field at Blue Shield where he formed Carefree Learning Centers in Southeastern Pennsylvania.
Continuing in the education management field, Mr. Eglin joined Nobel Learning Communities, Inc. and quickly became President of the company's specialty school division which included charter schools, alternative high schools, and special education schools. To date, Mr. Eglin has fully developed approximately 125 preschools, elementary schools, middle schools, and charter schools throughout the country.
Over the years, Mr. Eglin has developed a unique and specialized talent for assisting facilities locate, finance, design, and construct their real estate in a cost effective and time sensitive manner. With this multifaceted experience, Mr. Eglin provides comprehensive business plans, performs financial analysis, oversees the real estate function from start to finish, and provides business management services to all projects. And he performs these services with a clear focus on cost-effectiveness, timeliness, and bottom-line results.
X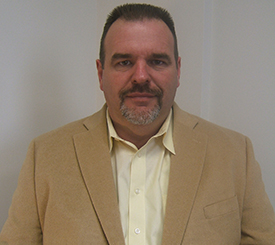 Lawrence J. Grabowski
Co-owner
---
Mr. Grabowski, the Co-owner of Mandrel Construction Company, has over 25 years experience in all aspects of construction, with a concentration in Educational, Institutional, Governmental and Commercial Real Estate Development. As a Lead Carpenter at Penn Construction and now President of Mandrel Construction Company, Mr. Grabowski is heavily experienced running various size construction projects (from $1.0 million to $25 million). Larry is focused on keeping a hands-on approach; staying at the pulse of every project throughout the entire process. From costing out jobs, preparing bids, negotiating to hiring Sub Contractors, Mr. Grabowski works as the liaison between architects, contractors and owners to meet deadlines, and deliver all projects on time and within budget. Mandrel Construction is proud to be the premier builder of educational facilities throughout Philadelphia and the surrounding areas.